It has been so long since I updated anything about this tank, that I was tempted to just start a new log on it. This tank has been running for about 20 months, and in that time it has proven to be my most challenging tank. The combination of very high light and small water volume makes it very hard to keep balanced.
Since the first log was posted, the tank has went through at least 6 to 8 complete rescapes. I mean taking out every plant, hardscape, even fish, and starting over.
On the success side, I have managed to get Croaking Gouramis and Halfbeaks to breed in there.
Nowadays, the tank is set up for breeding apistos. There is a nice cave for them, as well as lots of nooks in the rocks for them to hide from eachother in. The current layout is the third iteration of a "cave" scape. Something I started early this year when I got the itch to try apistos. First i tried some Apistogramma viejita red II, but my female managed to kill several Males in a row...she is just mean. Now I am trying a pair of Apistogramma agassizi "Red Tail". They are very young, but so far seem to be getting along well enough.
The Hardscape is Morgan Hill Poppy Jasper, mixed with driftwood.
Here are some images of the tank: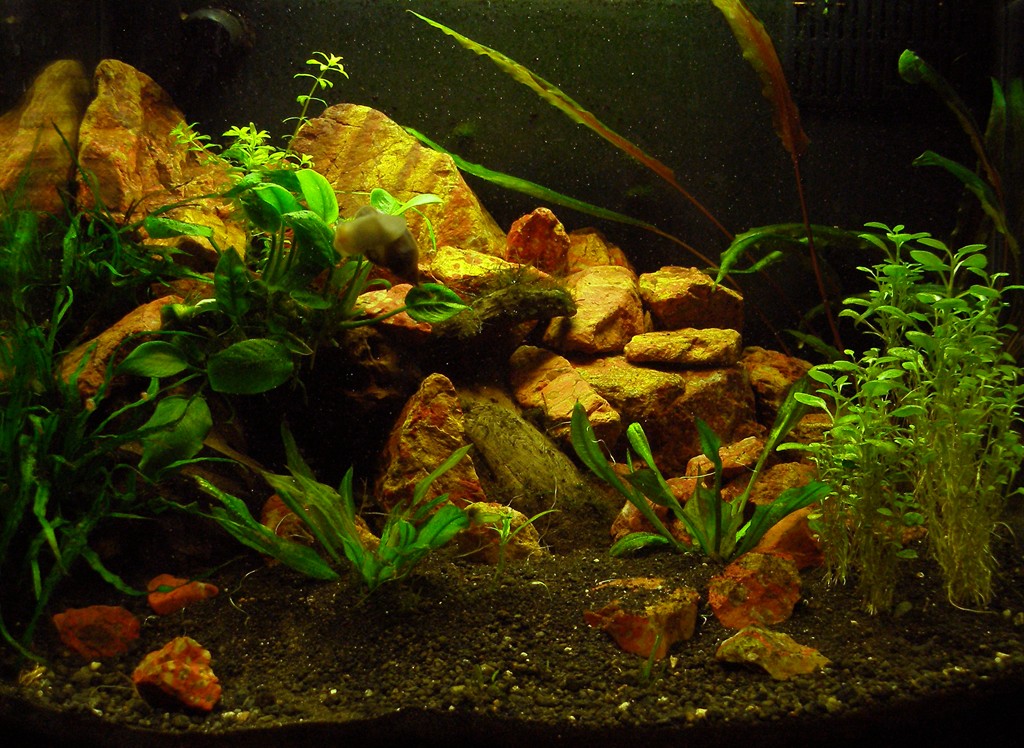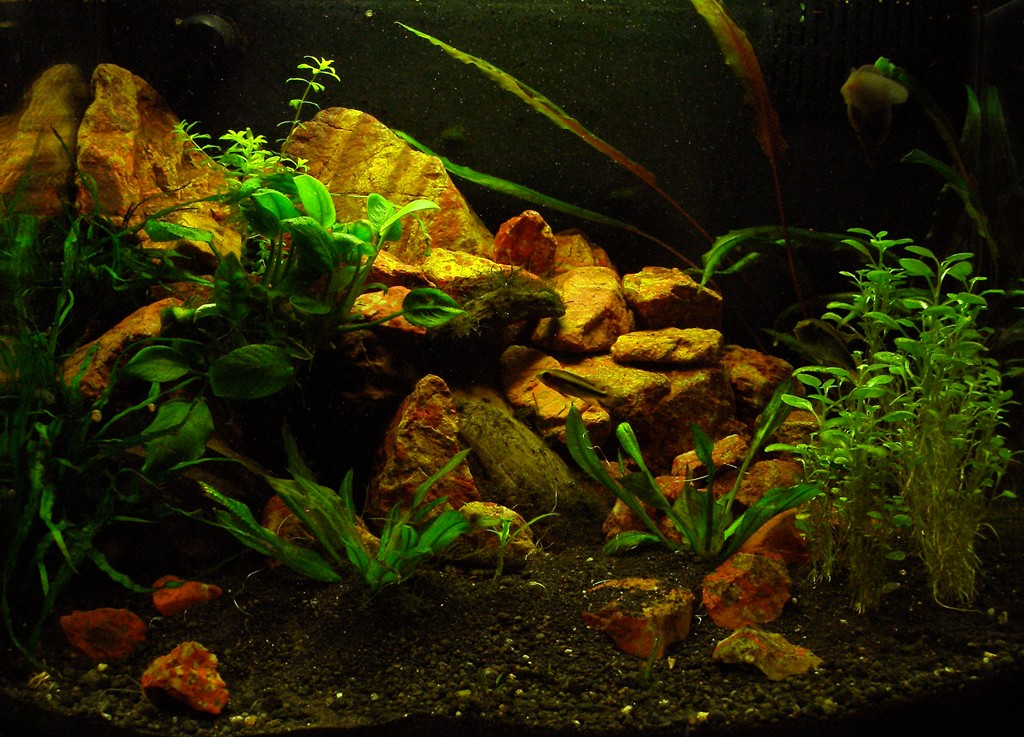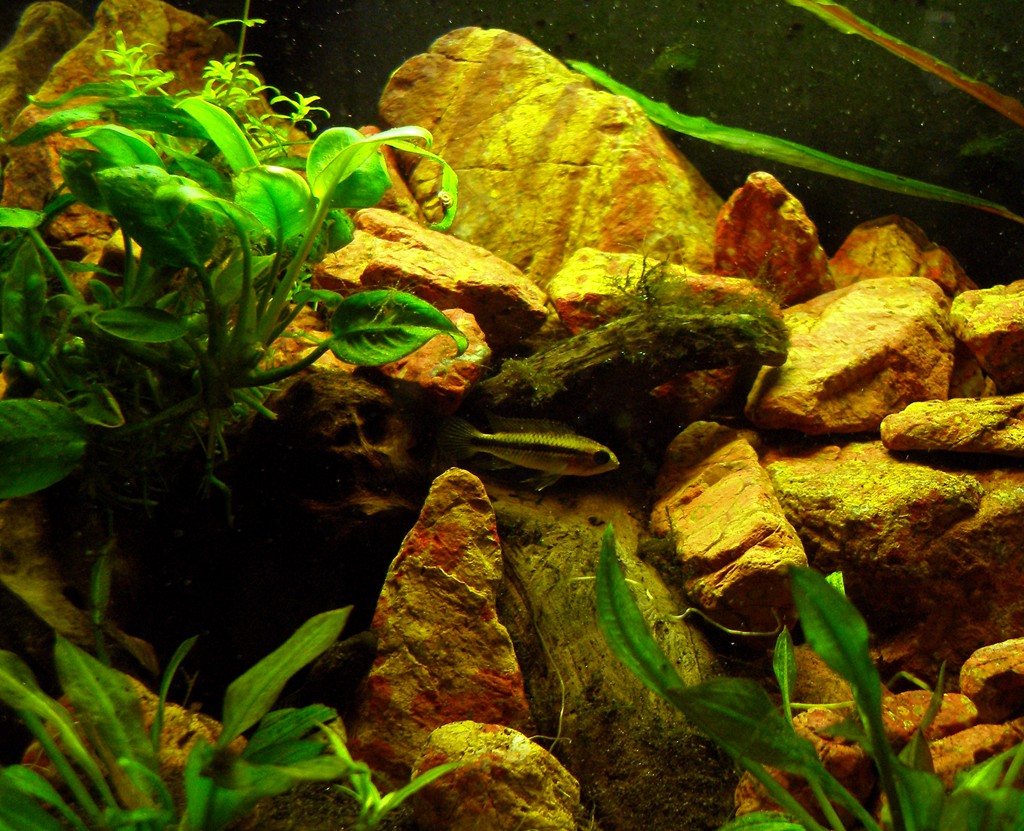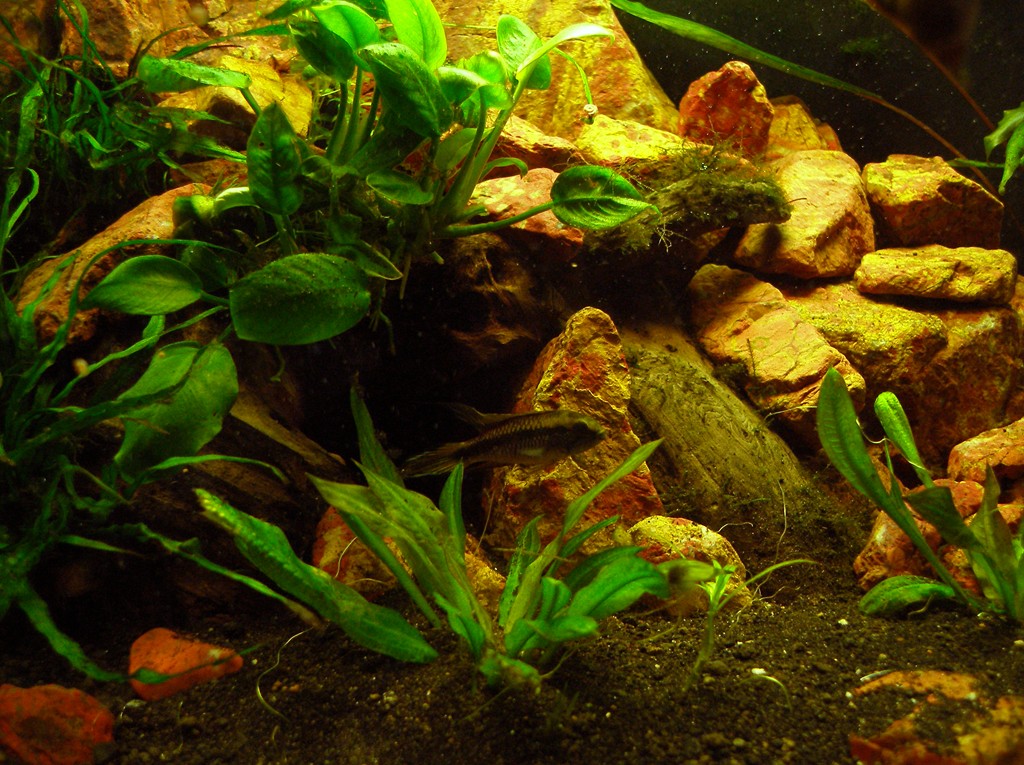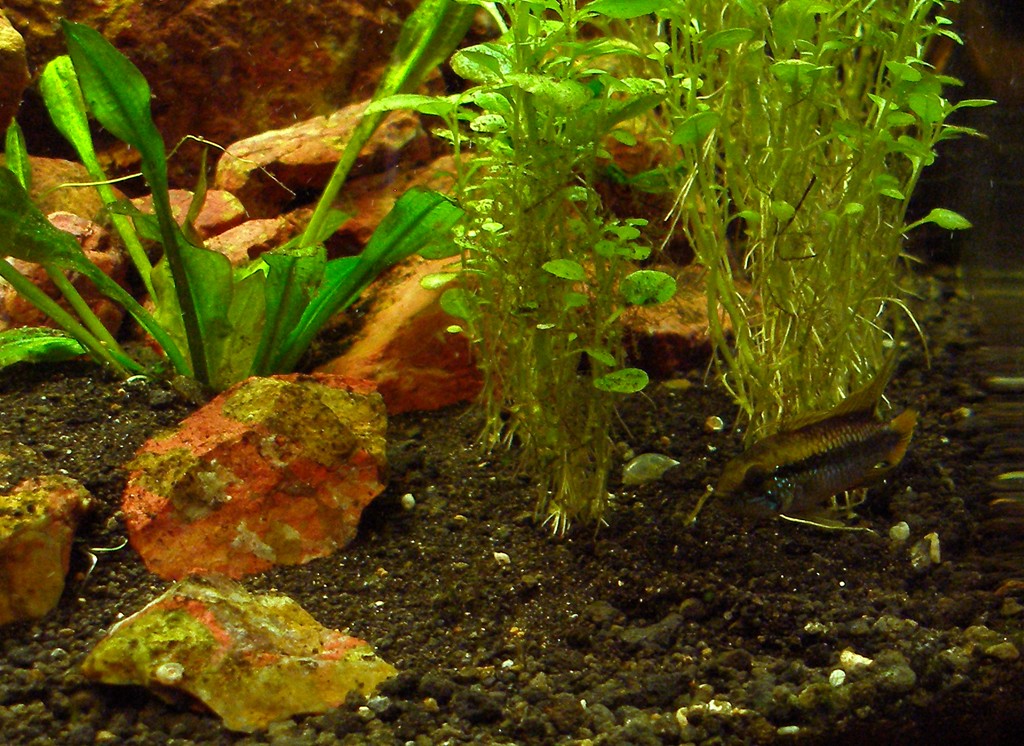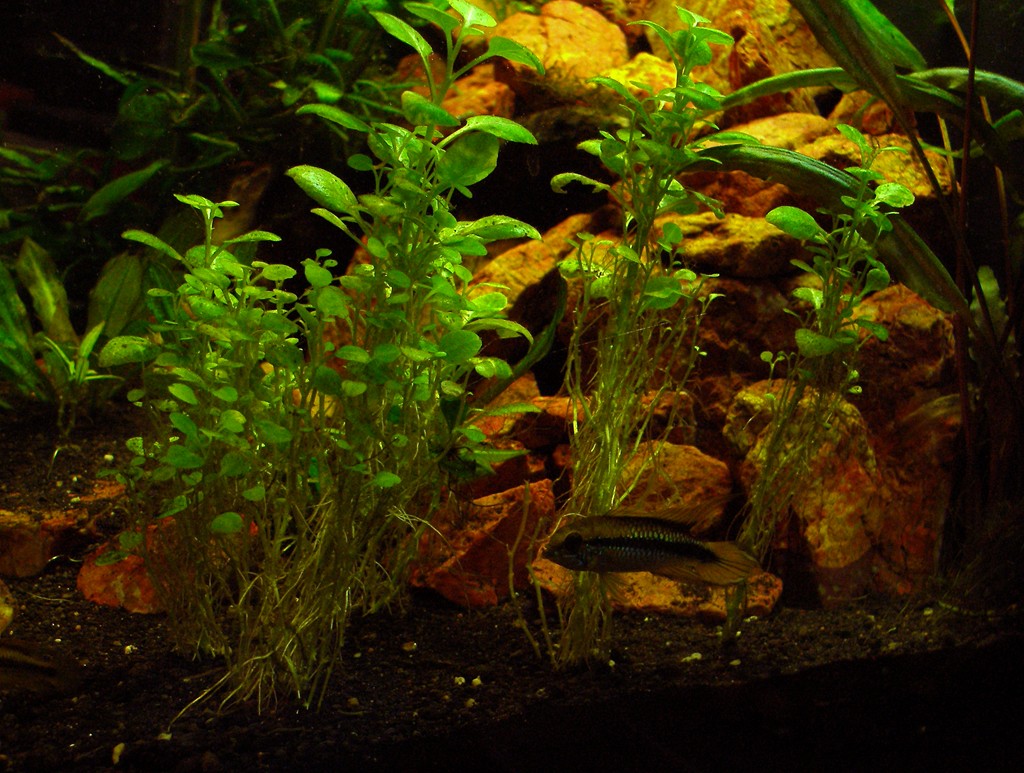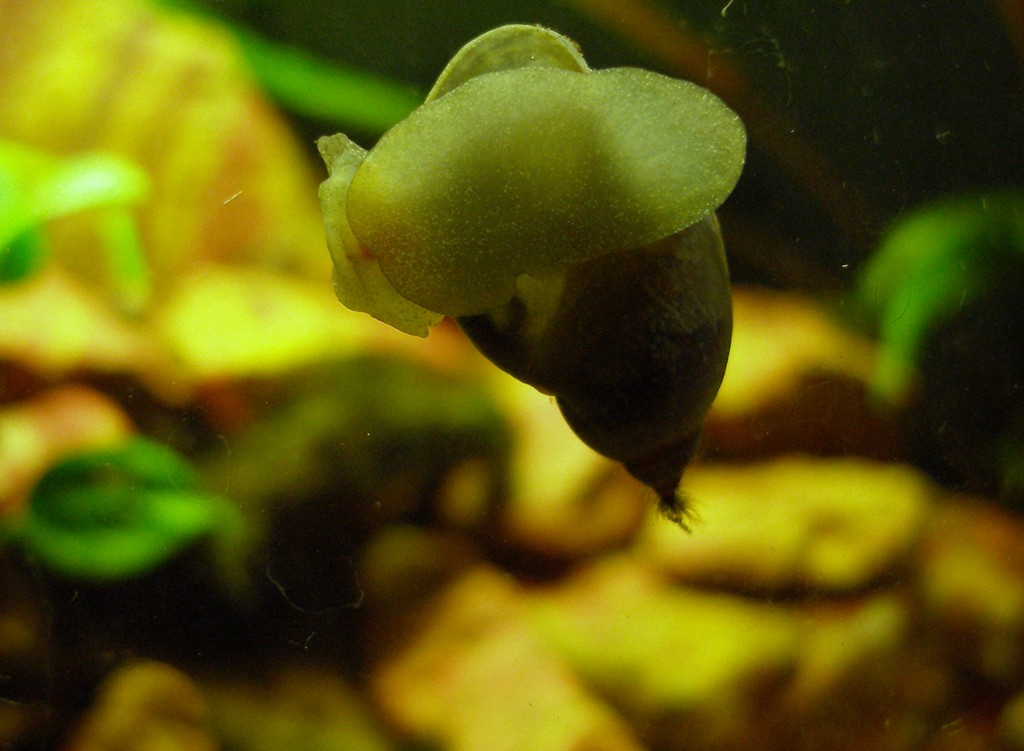 Hardware:

10 Gallon Cube Master (8 gallon tank, 2 gallon filter)

ADA Nano CO2 plumbed in to pump for mist method

39w CF lighting

ECO complete

Homemade Auto Doser - Daily KNO3, and K2SO4

Flora:

Echinodorus parviflorus "tropica"

Cryptocoryne pygmaea

Java Fern "Needle leaf"

Lobelia cardinalis "small form"

Hygrophila "porto vehlo"

Echinordorus tennelus "red"

and some random plant I cant remember the name of

Fauna:

Pair of Apistogramma agassizi "Red Tail"

Bristle Nose pleco (juvenile)

L129 "False Zebra Pleco"

and the Biggest Pond Snail I have ever seen.

Hardscape:

Locally mined, Morgan Hill Poppy Jasper

Driftwood

__________________